The 2017 Dr. Rodney D. Littlejohn Positive Attitude Scholarship Winners are:
Mynderse Academy - Lauren Aceto
South Seneca - Scott Hawley
Geneva - Kathleen Gearan
Midlakes - Lizeth Resendiz-Rojo
Waterloo - Timothy Kennerson
Lyons - Zackary Albrecht
Romulus - Jared Minges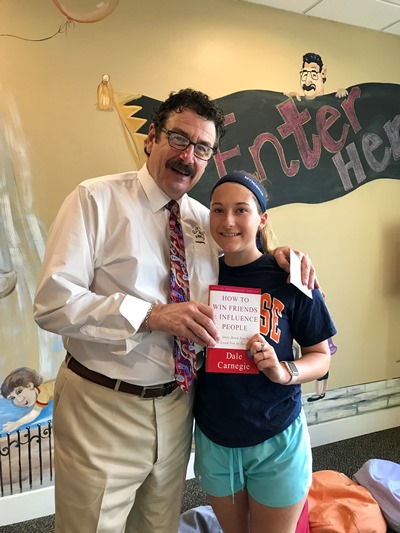 Lauren Aceto and Scott Hawley stopped by our office and Dr. Rod presented them with one of his favorite books. Congrats to all of our Scholarship Recipients...DREAM BIG DREAMS!!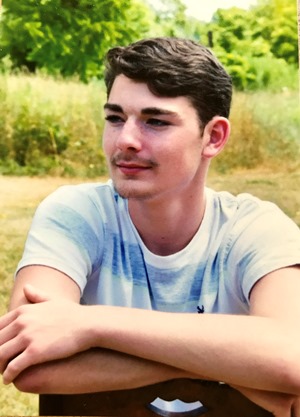 Zackary Albrecht, Lyons HS
________________________________________________________
On March 12th, our office hosted a Red Cross Babysitting Course.
Dr. Rod sponsored part of the sign-up fee for patient participants, and also provided a light breakfast and pizza lunch for everyone!!
Congratulations to the newest group of certified babysitters!!
​------------------------------------------------------------------------------------------------------------
FEBRUARY IS NATIONAL CHILDREN'S DENTAL HEALTH MONTH!!
A GREAT TIME OF YEAR FOR DR. ROD AND TEAM TO VISIT SCHOOLS ... TO TALK ABOUT TAKING CARE OF YOUR TEETH, WATCH A VIDEO, AND ANSWER LOTS OF QUESTIONS:)
PHOTOS FROM THEIR VISIT TO ST. FRANCIS/ST. STEPHEN'S SCHOOL, GENEVA, ST. MICHAEL'S SCHOOL, PENN YAN AND MIDLAKES ELEMENTARY SCHOOL!!
---
Rhonda, Director of the House of Concern, stopped by to pick up Dr. Rod's holiday donation of more than 1,000 toothbrushes and toothpastes:)
---
Thank you everyone who purchased our Pink T-shirts and patients who wore pink o-rings for October!!
We were able to present Thrive to Survive a check for $653 ... You made it happen!!
---
Dr. Rod hosted his Annual UB Seminar on October 23rd. The featured speaker was Dr. Ben Burris.
Everyone had a great time ... lots of chatting, learning, and eating!!
---
We had a great time at this year's Chili Cook Off!!
Patty's Spicy Sausage Chili took top honors!!
All four chilis were delicious ... call us and we'll send you the recipes!!
A Big Thank You to all of our TASTERS!!
---
WE MAILED MEMORIAL DAY CARDS TO OUR TROOPS AND THESE ARE THETHANK YOU'S WE RECEIVED!! THEY APPRECIATE US AS MUCH AS WE APPRECIATE THEM!!!